From ISO Certification Consultancy Services, CCOE Consultancy, WPC Consultancy, BIS-ISI Consultancy, Third Party Inspection to TEC Consultancy, Supplier Identification; Ornate Quality Services Pvt. Ltd. provide all type of services under one roof.
About Us
Since its establishment in the year 2012,
Ornate Quality Services Pvt. Ltd.
has been recognized amongst leading
Service Providers
in New Delhi. Founded by
Mr V.P Sharma
, the company provides a wide spectrum of services to help organizations across the world improve the way they work. We provide services such as
ISO Certification Consultancy Services, Certification Services, Third Party Inspection Services, Supplier Identification Services, CE Marking, BIS-ISI Mark Consultancy Services, ROHS MARK CERTIFICATION SERVICES, CCOE Consultancy, DGMS Consultancy, WPC Consultancy and TEC Consultancy
.
Our company has a team of qualified people, who helps organizations implement international standards such as ISO Certification, HACCP Certification, OHSAS Certification, CE Mark Certification and EN 16001 Certification. These certifications are important for organizations, as , it comes with several advantages including, increase in customer confidence, market share improvement, international market access, financial performance improvement. Additionally, having international certification, companies can meet or exceed their customer expectations by improving their quality system.
We also provides third party assessment services, covering the domains like garments, hard goods, home textile, electrical and electronics product, automotive products, mechanical, chemical, pesticides, packaged drinking water and gas stoves. The CE Mark and RoHS Compliance is needed by companies, which manufacture electronic products in an attempt to reduce the amount of hazardous substances that can affect human health and the environment.
Whether private or public, small or large, the organizations can rely on us to provide them innovative, easy & effective solutions.
Ornate Difference
We pride ourselves on the quality of our services. The reasons why many clients like TATA Croma, Siemens, Flipkart, Milange Systems, etc. have opted us for the quality services:
Rich Expertise & Knowledge
Best Values Services
Professionals Keep The Process Simple
Fair To Our Clients
Ensure Cent Percent Client Satisfaction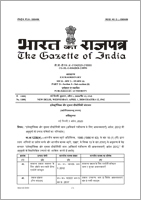 Get in touch with us